Alright, so as a current special education educator, I work with students in one classroom, spread throughout 4 different grade levels on "paper" (currently grades 5-8), but who academically are spread from grades 1-8 with their academic needs.  This makes it very difficult to plan lessons that can be taught to the entire class that are meeting curricular outcomes for those particular grade levels.  I am constantly searching for assistance to help my students develop their skills and academics, while continuing to engage them.
The discovery of CK-12 is a perfect solution. I began looking at the website, and what initially caught my eye was the CK-12 MAP. Upon clicking it open, I quickly realized the network of educators and students using this resource.
I mean look at this… it is absolutely amazing how many users are engaged in this resources from around the world.  I did notice there wasn't a ton of Canadian users, so wondered if the content was applicable to the Canadian, and Saskatchewan Curriculum. But I thought it had to be good, with this many red dots.
Testimonials are important….to hear users opinions really matter to me. I found this video which made me even more intrigued to investigate CK-12 and why I could love it or hate it.
Diving deeper into CK-12 I was able the subjects offered, and the list is extensive.
From various grades, to various subjects, I was intrigued to explore more. th website itself was extremely user friendly. I quickly created an account using my email and password. From there I was able to navigate through the various subjects and grade levels, exploring with CK-12 had to offer.
Looking at several subjects I noticed many student friendly and teacher friendly options.  There are a lot of visual resources through videos, and graphs.  There are also discussion questions which occur frequently to engage students in the learning process. Activities also accompany the lessons which encourage the students to be active learners. The website is extremely clear and visually appealing as well.
Some great things that stuck out to me were:
Flexbooks – online textbooks which were subject specific
Simulations
PLIX
Seriously, these are amazing.  I am very excited to use these in my classroom and with my students.  I am also very excited to share this with my colleagues and co-professionals.  What a fabulous resource!! I suggest you check it out.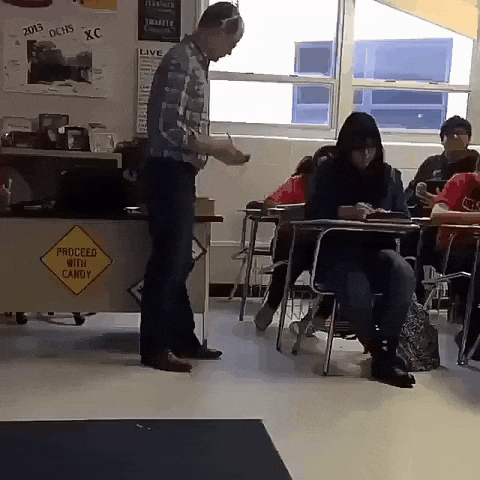 Source: Giphy